Planning for a holiday is as exciting as it is exhausting. Being a travel buff, my notepad and comes out sneakily ever so often, ready to jot down notes and finalize the to-do list. Like so many others that I know, my travel plans often got shrouded with the obsession to add as many 'foreign' trips to it as possible. I guess this obsession to have our passports stamped to the last page and probably be able to just tell people that the last vacation that we took was in Switzerland makes us overlook the sinfully beautiful places that India has to offer. My last trip to Manali-Shimla was another wake-up call for which made me realize why I should hands-down choose Manali-Shimla over any foreign destination!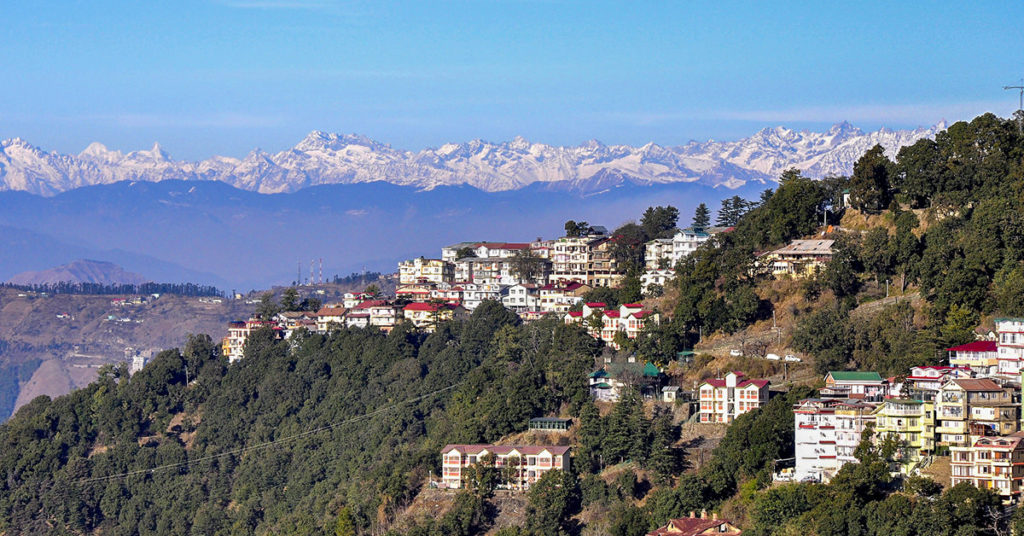 1. It saves some (a lot) money! – Okay, let's get the elephant out of the room first. The most obvious and convincing reason why you should choose a Manali-Shimla trip over a foreign locale for your next vacation is obviously because how much money it will save you! I have nothing against you losing yourself in the rolling down the Swiss Alps but do you know how beautiful the Shimla looks as all the little houses on the winding hills roads light up like a fairy town? You can have a wonderful family get together here, with so many beautiful places to visit and activities to do! Click here for the budget Manali Holiday packages.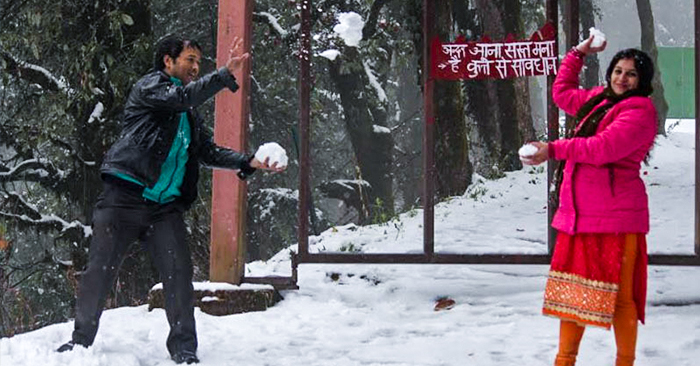 2. Possibility of a snowball fight: Those of you, who stare longingly at the television screen as you see a friendly snowball fight in New York's Central Park, be sure that you don't need to buy yourself a ticket to the States. All you need to do is plan a trip to Shimla/Manali between late December to early February. From Manali, you can head to Rohtang Pass or enjoy a snowy white Christmas in Shimla with loved ones. Check out the exciting romantic Shimla Manali packages here.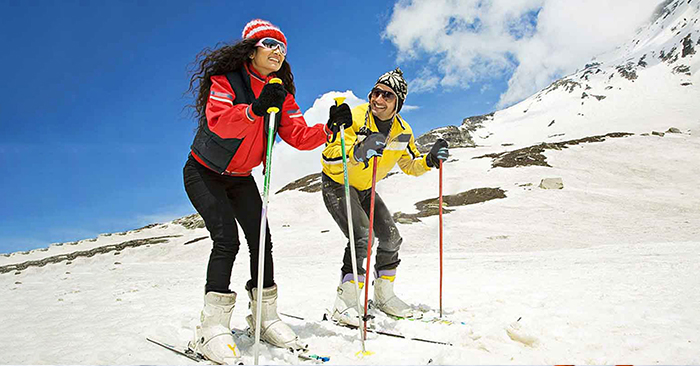 3. Plenty of options for skiing– While skiing might have taken birth in Austria, it sure has travelled a long way. Solang Valley, which is about 12 kms away from Manali has multiple ski resorts and sports centres. On the other hand, you can also go to Narkanda, located about 60 kms from Shimla and one of the oldest Indian ski resorts. Experience "The Queen of Hills" which doesn't need any season to call its admirers towards it! Explore every corner of Shimla holding hands with your sweetheart.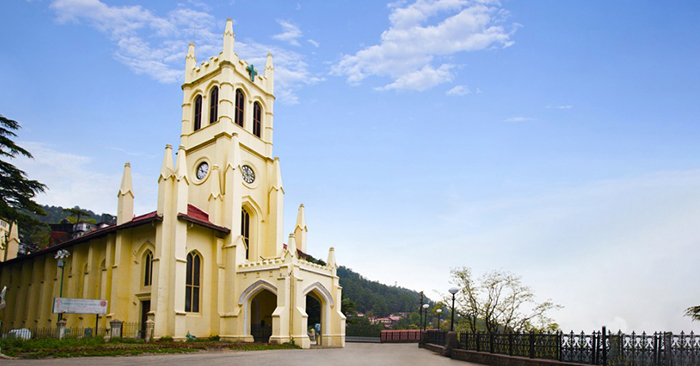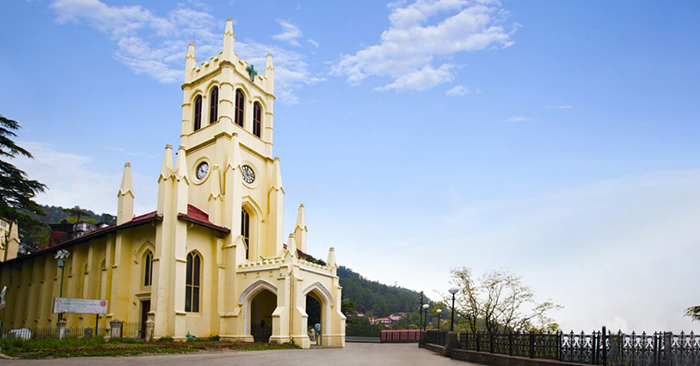 4. Beautiful hill-top churches: Mountains are the preferred choice for anyone looking to explore their spirituality. Whether you believe in God or not, you cannot deny the pretty picture that an architecturally beautiful church paints against a mountainous background. When you walk into Shimla's Christ Church, situated in 'The Ridge' region, it will be hard to believe that you're in India. The church was built in 1857 in the interest of the Anglican British population at the time. Click here for the best Shimla Holiday packages.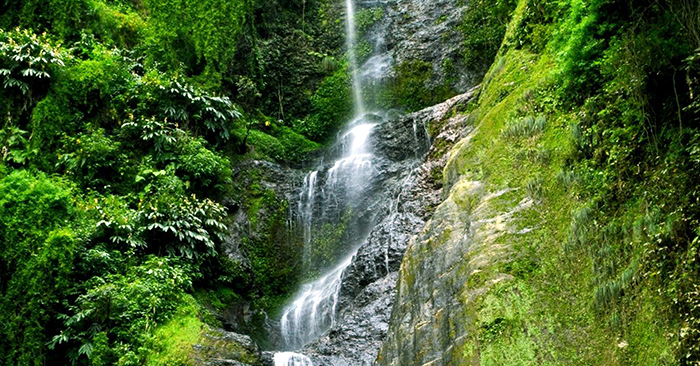 5. Wanderous waterfalls to stare at: While the Niagara Falls maybe mesmerizing, closer home we too have some amazingly beautiful sights to behold. You can visit the Chadwick Waterfall in Shimla whose crystal clear water cascading down from a height of about 86 meters against the green of the Deodar and Pine forests that surrounds it is magical. Manali too has some stunning waterfalls such as the Jogini, Zana and Rahala Falls. We don't blame you if you end up booking any of these, as these are custom-made for you. To check the best Manali Holiday Packages, Click here!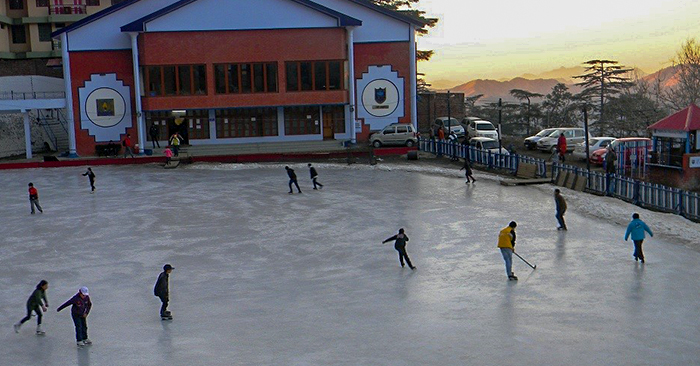 6. Au Naturale Ice skating: If you thought the only way to ice skate in India was in an artificial mall like a setup, you are wrong. Founded in 1920 by a British man, the ice-skating rink at Shimla is the only one of its kind in South East Asia. It's size and the fact that it is naturally frozen is what sets it apart. Look for your dream Himachal Tour here.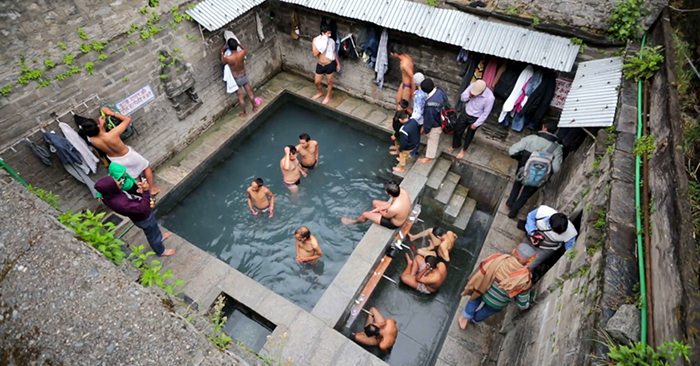 7. Therapeutic hot water springs: When we think hot water springs, we are reminded of the famous Blue Lagoon in Iceland or the ones at Banff National Park, Canada. However, some of the most amazing hot water springs are located in the Indian state of Himachal Pradesh. Located at a distance of only 6 kms from Manali town, you can take a dip in the hot water springs at Vashisht that emerge from granitic deposits which cover quite a vast area. Click here for the best Manali Holiday here.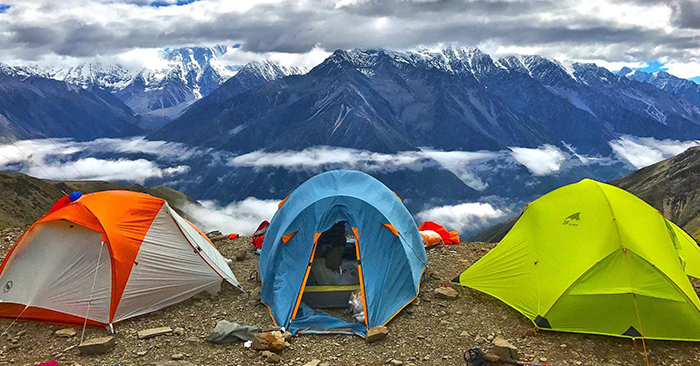 8. Camping and all things adventurous: Shimla and Manali are so much more than just another hill station in India. When it comes to thrill and adventure, they score massively high, offering activities comparable to international standards. From camping by the Beas or in the majesty of the Solang Valley to trekking to the Hampta Pass or Bhrigu Lake, Manali can be an exhilarating experience. You can also go for river rafting in Beas River or kick off your Paragliding adventure from Kothi Village or Solang Valley near Manali. Ideal places to camp in and around Shimla include the small town of Narkanda and the Junga village. Click here for the Camping and Trekking Trips in and around Manali Shimla.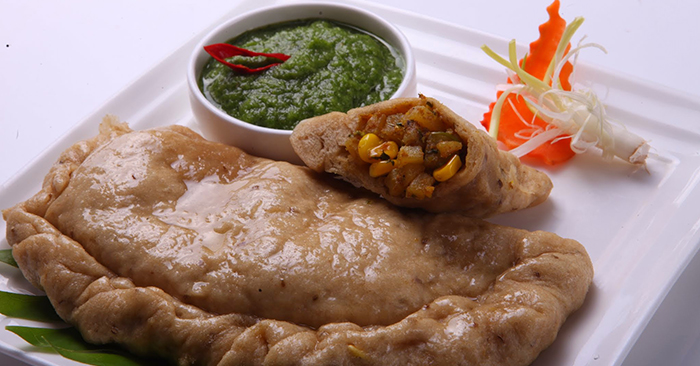 9. Food, glorious food! : Shimla and Manali are a food lover's paradise. Since these places cater to a considerably high number of foreign tourists, the variety that they offer in terms of cuisines and flavours are commendable. While the more commercial Mall Road in Manali is more suited for those who love their Butter Chicken and Dal Makhni, Old Manali and the quiet corners like the village of Vashist are dotted with numerous budget eateries selling pita with hummus and falafel or nutella pancakes. The iconic German Bakery is of course not to be missed either. If fine dining is what you're looking for, be delighted as you relish the grilled chicken and Himalayan trout. Shimla too is magnificent for offering the spread that it does- from Asian delicacies to Italian and Arabic items. Can't wait for a romantic trip to Himachal? Call: +91 8882614414 or, Click Here to select your preferred itinerary.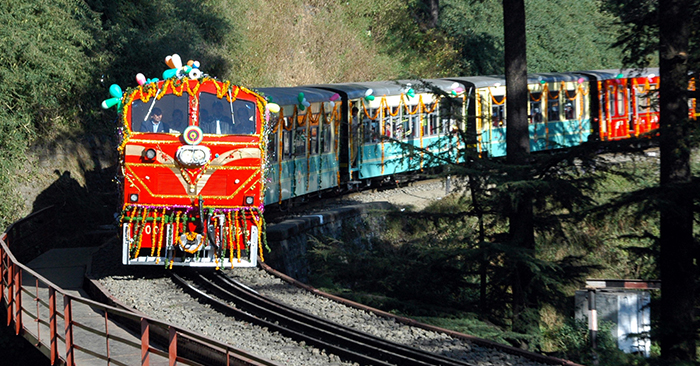 10. Bonus: Toy train ride: Last but in no way the least. I guess the most epic way in which a trip to Shimla/Manali trumps an expensive international visit is the ethereal toy train ride that you can take from Kalka to Shimla. And for your information, this would mean that you're literally on a UNESCO listed World Heritage Site. The railway was built in 1903 by the British as they would need to travel to the summer capital. This scenic journey through the pine forests and the rugged hills is truly one to be remembered. Click here for the best Shimla Holiday packages.
(Header Image Source: India Tourism)