Jules Renard, a French author, once remarked, 'On earth, there is no heaven, but there are pieces of it'. If one were to look for the pieces of heaven on earth, Kerala with its magical and enchanting landscapes and scenic beauty would definitely be one. The moniker, "Gods own country", truly does justice to this dream destination. From backwaters and lush green hills to vivid cultural heritage, exotic wildlife, and a rich tradition of Ayurveda; Kerala has a lot to offer. Probably this is why Kerala comes first to our mind when we long for a holiday. Family vacations, honeymoon or solo bag-packing, trips Kerala is a perfect fit for all. The diverse beauty of the land adds its own charm and uniqueness with the topography changing almost every 150 kilometers. Click here for Kerala Tour package.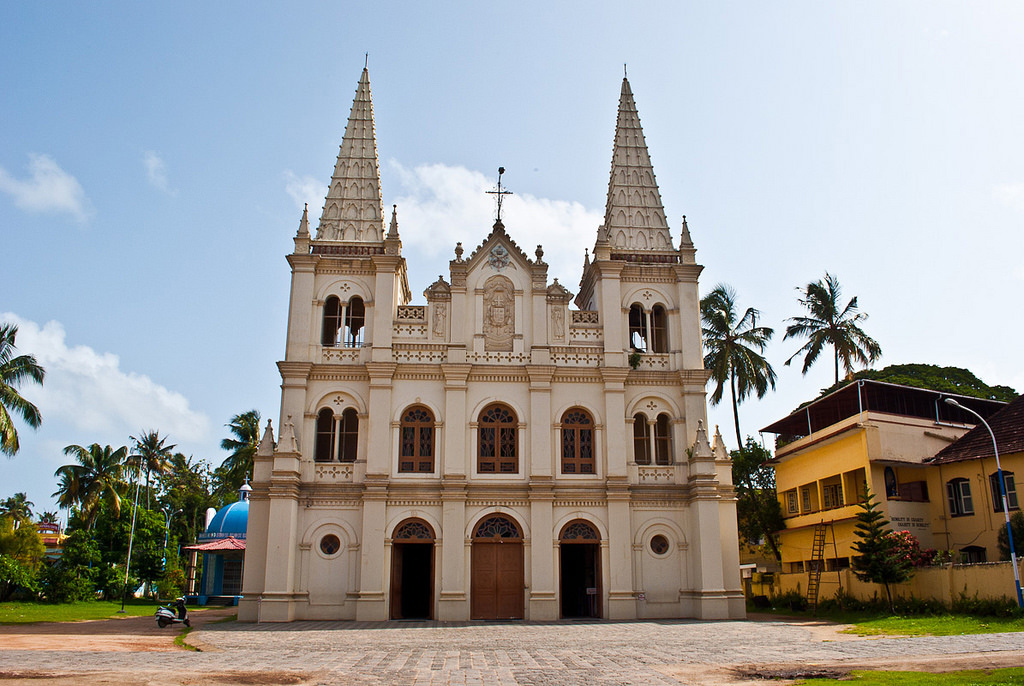 1. Kochi: Start your Kerala trip with Fort Kochi, the most chilled place in the state. For centuries, Kochi has managed to lure travelers and traders alike. So enticed were everyone who landed on its ports- be it the British, the Dutch, or the French- that they never wanted to go back. The Mattancherry Palace, also known as Dutch Palace is a must visit during your Fort Kochi day tour. The palace contains murals and paintings that take you back to the bygone era of royalty. St. Francis Church is one of the oldest European churches in India, this was the place where the famous Portuguese sailor Vasco Da Gama was originally buried. The Church building is steeped in history as it was a mute spectator to the European colonial struggle as the Dutch, British and Portuguese fought to take control of this part of India. Kochi is also famous for it's Spice Market ~ You may not need a map to find this one! The aroma of spices will guide you towards one of the most historic markets in the world. As you pass by the many warehouses with variety of Pepper, Cloves, Cinnamon and Cardamom displayed for their discerning clients, the realization of how important these are to Indian cuisine dawns upon you.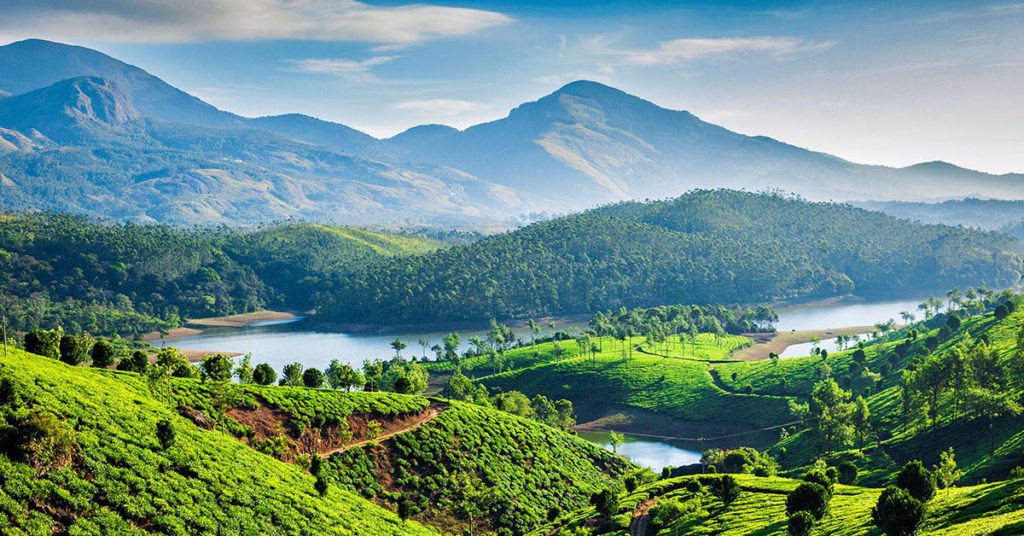 2. Munnar: If you are looking forward to spending some time in a quaint hill station amidst the misty valley and craggy peaks, then Munnar is the ideal choice for you. Lush green tea estates bounded in the hills along with low flying clouds surrounding you, the beauty of the place is to be experienced to be believed. Enclosed between the three rivers of Madupetti, Nallathanni, and Periavaru, Munnar is a picture-perfect romantic hill station. Book your stay in a cosy bungalow or homestay to experience the colonial lifestyle (Also Read about the Top 8 Honeymoon Places In Kerala). Don't miss the Eravikulam National Park, a UNESCO world heritage site, which is 45 mins away from Munnar. Other places to see in Munnar are TATA Tea Museum, Rose Park, Pothamedu View Point, Echo point, Attukal Waterfalls, Cheeyappara Waterfalls, Kundala Lake, Lockhart Gap, and Mattupetty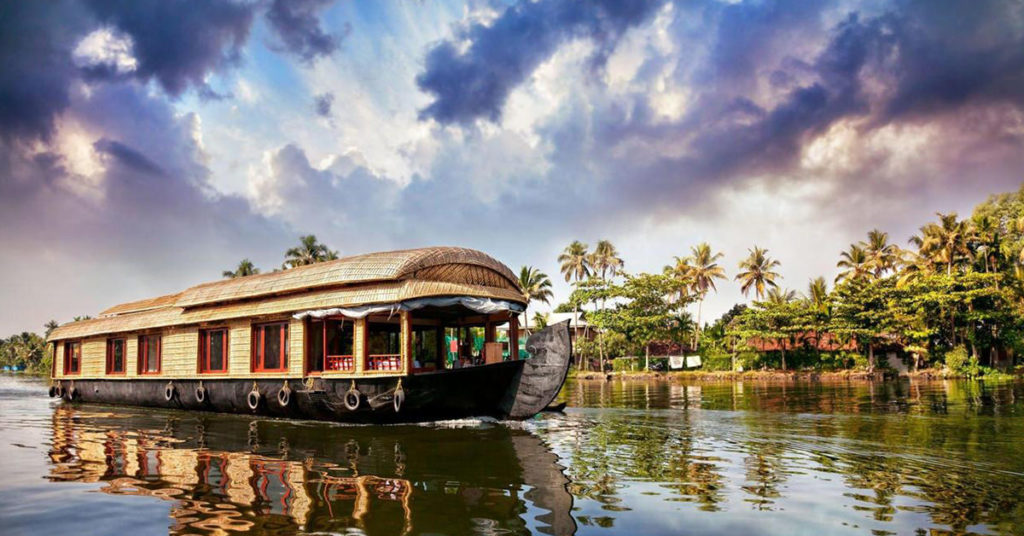 3. Alleppey or Alappuzha: Alleppey or the 'Venice of the East', offers stunning backwaters, houseboat stays, temples, boat races, Ayurvedic spa, and wellness centres. It is a must include destination in all Kerala packages. Be it cruising in your houseboat in palm-shaded backwaters, wandering through lush paddy fields, visiting picturesque temples, watching boat races or just relaxing while you catch fish, the experience you will get here is bound to be unmatched. The Alappuzha Beach, Krishnapuram Palace, Marari Beach, Revi Karunakaran Museum, Vembanad Lake, Kuttanad, and Sri Krishna Temple are some of the most famous places you can visit while here.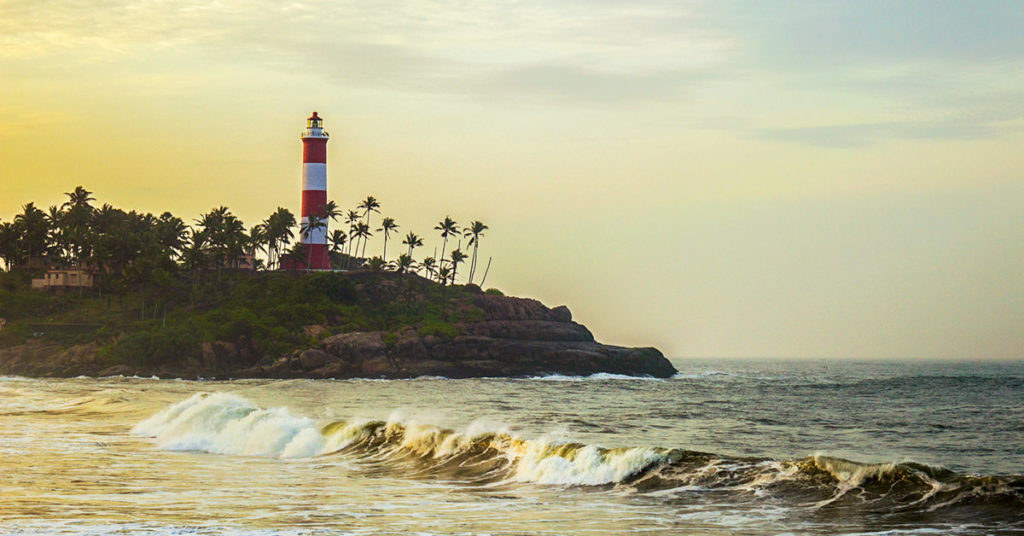 4. Kovalam: Another stunning jewel of Kerala is the beach city of Kovalam. A city abuzz with engaging activities and tourists, its crescent coastline and white sands, make it one of the sought-after destinations. Kovalam is famous for its delectable seafood and rejuvenating Ayurvedic massages. You can also indulge in the water sports activities like parasailing, snorkelling, etc. Must visit places in Kovalam include Lighthouse, Lighthouse Beach, Samudra Beach, Thiruvallam Parasurama Temple, Vizhinjam mosque, Vellayani Lake, Karamana River, Aruvikkara, and Valiathura Pier. Know someone getting married? Help him/her to get the best Kerala Honeymoon packages on Tripshelf, Click Here.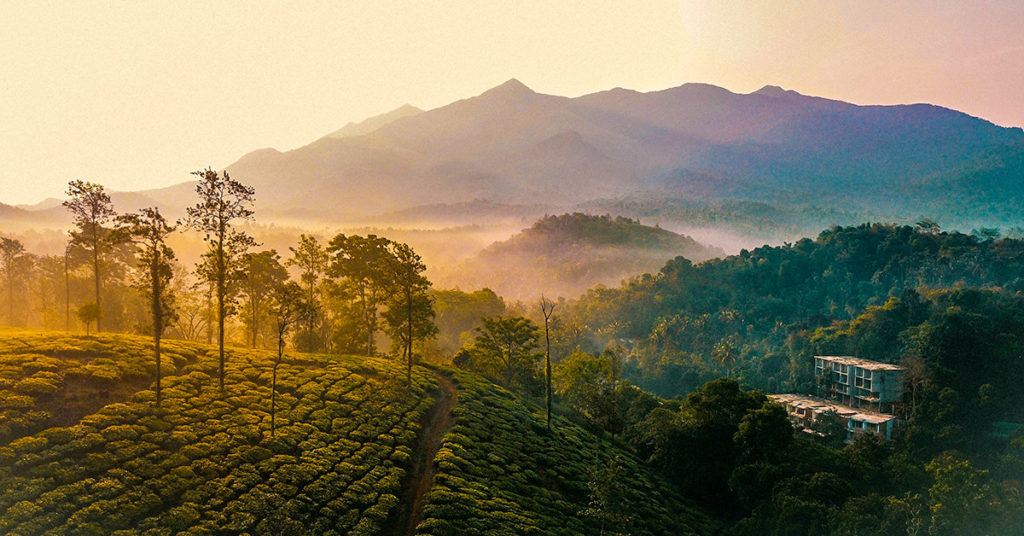 5. Wayanad: Lush valleys, greenery as far as the eyes can see and an amazing climate, make Wayanad a must add to any itinerary for Kerala. Vast expanses of paddy, tree houses and its tribal heritage. The place is also famous for the Edakkal caves where the pictorial writings of the New Stone Age were discovered. These caves are famous the world over as one of the earliest centres of human habitation. You can also visit Thusharagiri Waterfalls, Thirunelli Temple, Lakkidi View Point, Kabini, Papanashini River, Banasura Hill, and Padinjarathara Dam when you are in Wayanad. Click for the best Kerala Holiday packages here.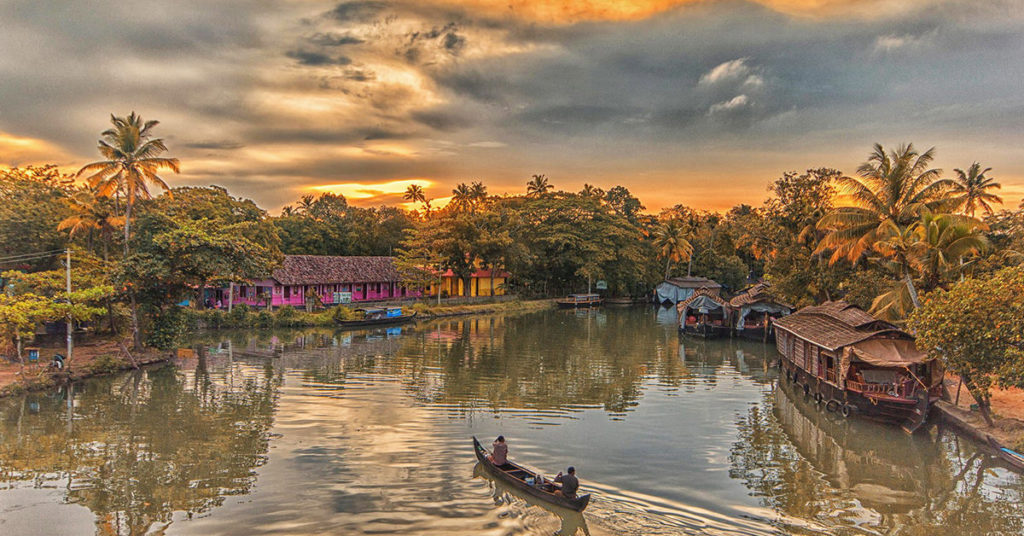 6. Kumarakom: Another marvel in Kerala which is bound to leave you awe-struck is Kumarakom. Its abundant flora and fauna is a treat to eyes. People enjoy waterways, lakes, coconut grooves, authentic Kerala food, cool breeze, boating, cruising, and fishing in this small town. Eating on a banana leaf will be a lifetime experience for you. Kumarakom definitely features on the top ten must-visit destinations in any Kerala package. On any must-visit list for Kumarakom would be places like Kumarakom Bird Sanctuary, Aruvikkuzhi waterfall, Thirunakkara Mahadeva Temple, Vembanad Lake, Kumarakom Beach, and Pathiramal Island. Click here to see the best Kerala Trip itinerary.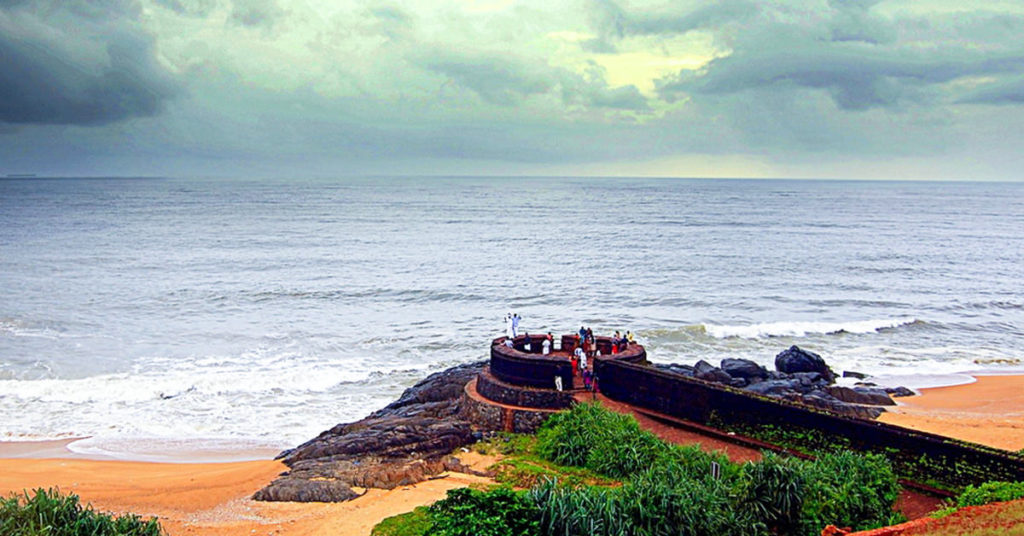 7. Trivandrum or Thiruvananthapuram: The capital city Thiruvananthapuram offers so much to explore. The most famous place in the city is the 360-year-old Shri Padmanabhaswamy Temple, the richest temple of India. It is a relaxed city offering spiritual enlightenment and rich heritage for the history buffs. British colonial architecture and various art galleries are a sight to behold. Other places to see here are Veli Lagoon, Karamana River, Neyyar Wildlife Sanctuary, Napier Museum, Kanakakkunu Palace, and Kowdiar.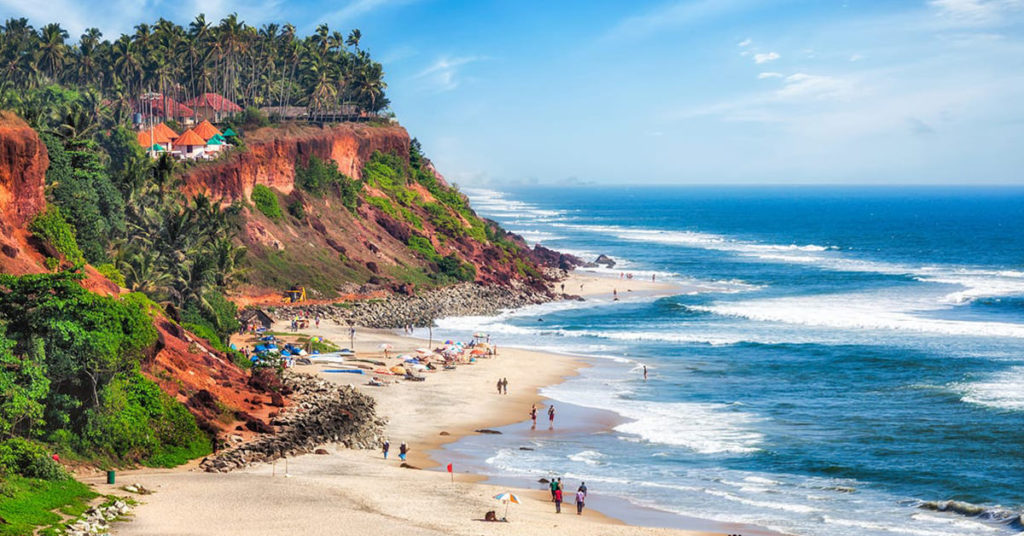 This coastal state will give you many unforgettable experiences to relish for a lifetime (Also Read 10 Reasons Why You Should Visit Manali And Shimla.) A visit to Kerala will not only rejuvenate you but will cleanse your mind and soul. So get ready to jettison off to this land filled with freshness and tranquil beauty, warm people and a rich culture for an experience of a lifetime. Click here to see 50+ awesome Kerala Trip itineraries.