The best way to escape the commercial chaos and sweltering heat is to head to God's own country – Kerala. A top-notch tourist destination in South India, Kerala is there on everyone's wish list. The serene backwaters, lush green surrounding, and misty hills entice the traveler in you. This verdant tourist attraction also has so much more to offer to honeymooners looking to bask in the glory of love and bliss. Look for your dream Kerala Tour here.
For newlywed, Kerala is the best place to be. A perfect honeymoon destination for love-struck souls looking to create magical moments with their partners under the moonlit sky. You can laze around all day long on beaches, sip coconut water and revel in the aura of natural beauty with your loved one. To get the most of your stay, get tailor-made Kerala honeymoon packages.
Here are 8 best places to explore when in Kerala as a newlywed couple: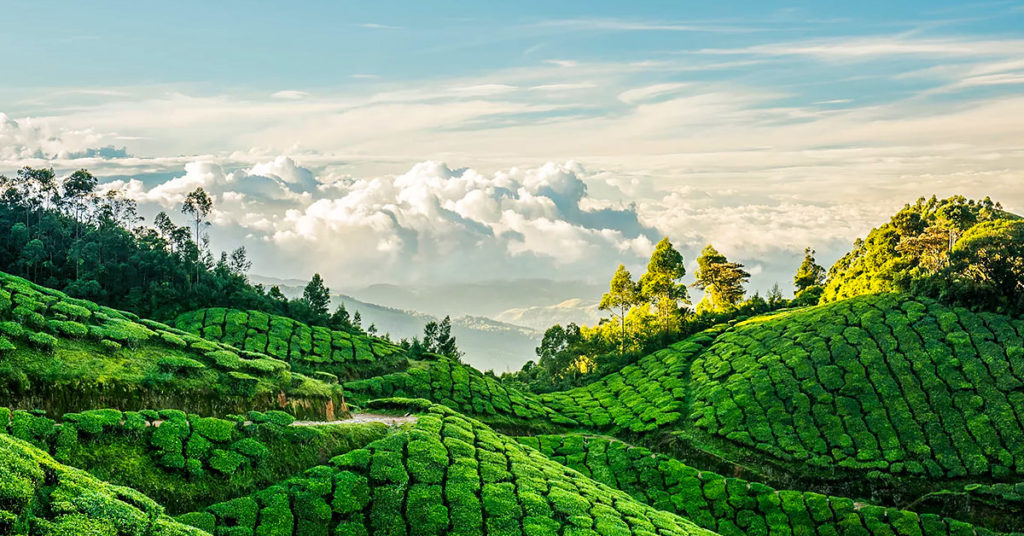 1. Trail the hills in Munnar: Imagine waking up early in the morning and watching the sunrise from lush green mountains. This is one dream we all cherish, but in Munnar, you can actually live through this dream. Honeymooning couples can witness the real beauty of nature while exploring the Eravikulam National Park. Witness exotic varieties of flora and fauna and walk amidst tea plantations. It is in Munnar one can get close to nature. Moreover, don't forget to see the stunning falls at Pallivasal and Chinnakanal as well as popular echo points in Munnar. If you are booking Kerala honeymoon package, then opt for October to November or January to May months for the best experience. You can also enjoy adventure sports like rappelling, rock climbing, and nature walks with your soulmate. Can't wait for a romantic trip to Kerala? Call: +91 8882614414  or, Click Here to select your preferred itinerary.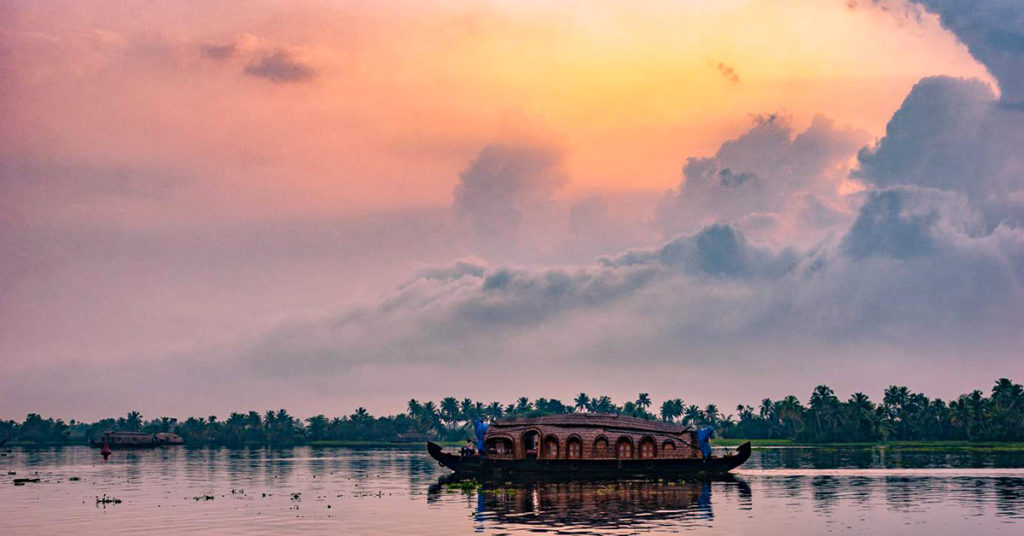 2. Stay in a houseboat in Alleppey: A straight out of the movies experience, Alleppey offers newlywed the chance to spend romantic moments in a houseboat. Those staying in houseboat get freshly prepared meals as the boat meanders through paddy fields offering tranquillity to enjoy togetherness. Regarded as one of the best destinations for honeymooning, Alleppey is for those looking for some peaceful time off. Plan your trip from October to February to get the most out of the weather and scenery here. Best to avoid peak summer time as it gets humid and hot. Popular tourist destinations here include Revi Karunakaran Museum, Marari Beach, St. Andrew's Basilica Arthunkal, Alleppey Beach and Kuttanad Backwaters. Click here to see 50+ awesome Kerala Trip itineraries.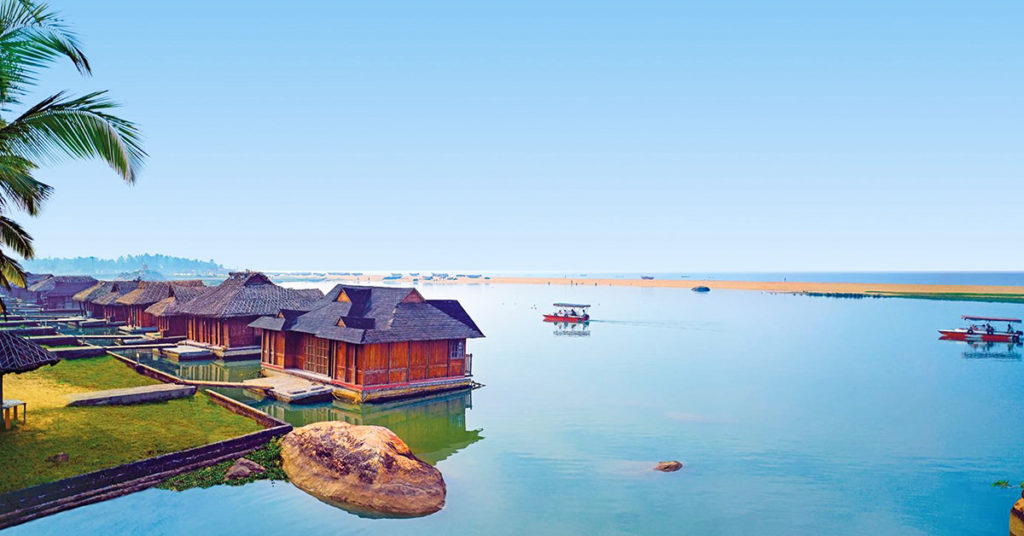 3. Live in floating cottages in Poovar Island: Yes, you are reading it right. God's own country has a destination where you get to stay in floating cottages. This would be a unique experience for couples as they get to live in traditional cottages. Go swimming on the beach, enjoy sun-bathing and then head to the cottage to enjoy candle-light dinner. The backwaters offer an excellent backdrop to honeymooners who can spend many evenings under the rhythmic clatter of coconut trees and serenading winds. Move around in a boat which has a balcony that offers a fantastic view. Mind you these cottages are completely off the internet, so keep the mobile phones away for a change. Take a boat ride to the city in order to communicate with folks back home. Can't wait for a romantic trip to Kerala? Call: +91 8882614414  or, Click Here to select your preferred itinerary.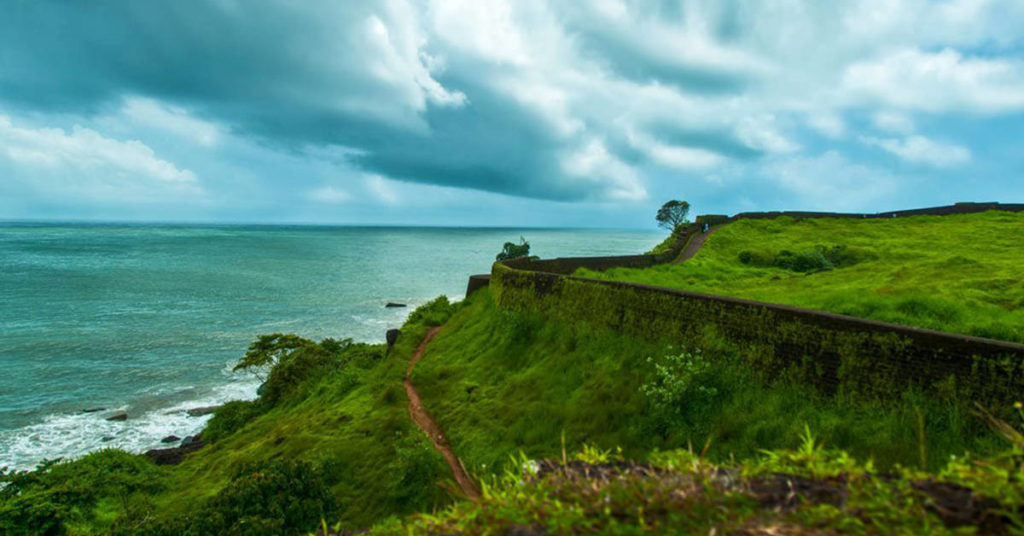 4. The less explored beauty of Bekal: If you are looking for clean sand and some privacy at the beach, we suggest you to pick Bekal. A tourist destination that is slowly catching the attention of honeymooners, this quaint little place in Kerala offers plenty of peace and serenity. Click here to see 50+ awesome Kerala Trip itineraries.  Here you can enjoy the panoramic view from the Bekal Fort to the backwaters of Valiyaparamba. You will not find too much chaos here as it is not frequently visited by people. Some of the places to visit here are Kappil beach, Nityanandashram Caves, and the Bekal Beach. October to March is a good time to visit Bekal, so take note of it when booking Kerala Honeymoon packages.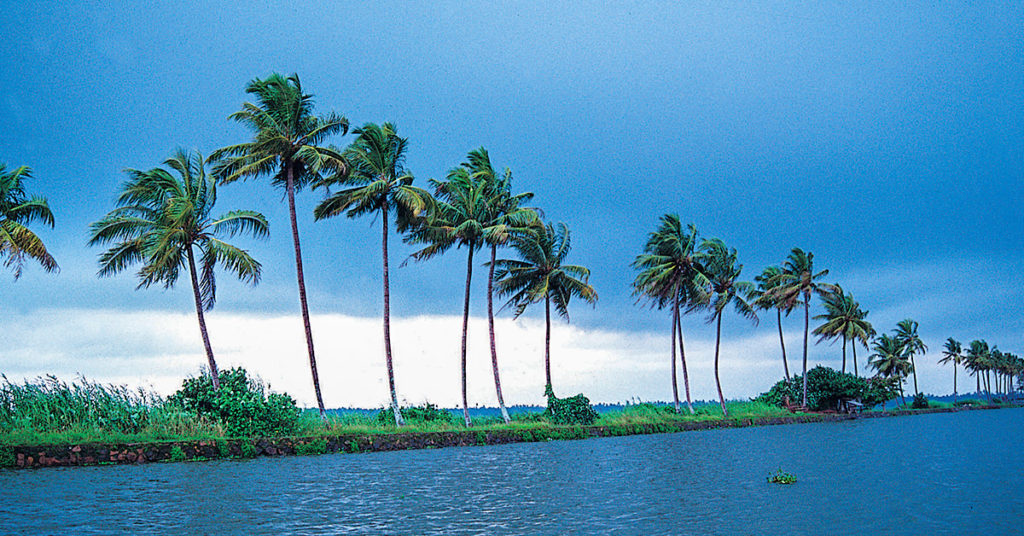 5. Live in the midst of coconut groves in Kumarakom: As a couple, if you yearn to indulge in leisure activities, then Kumarakom is the ideal spot. You can go fishing, boating, and bird watching or long walks by the coconut groves. The wonderfully calm backwaters offer a spectacular view of traditional boats tucked in water with lush green cover enveloping them. Presence of a famous bird sanctuary is one major attraction here. The shores of Vembanad Lake welcome tourists with a cool breeze and a sight to die for. Head of Kumarakom during September to March when the weather is just perfect for newlywed to cherish. Look for your dream Kerala Tour here.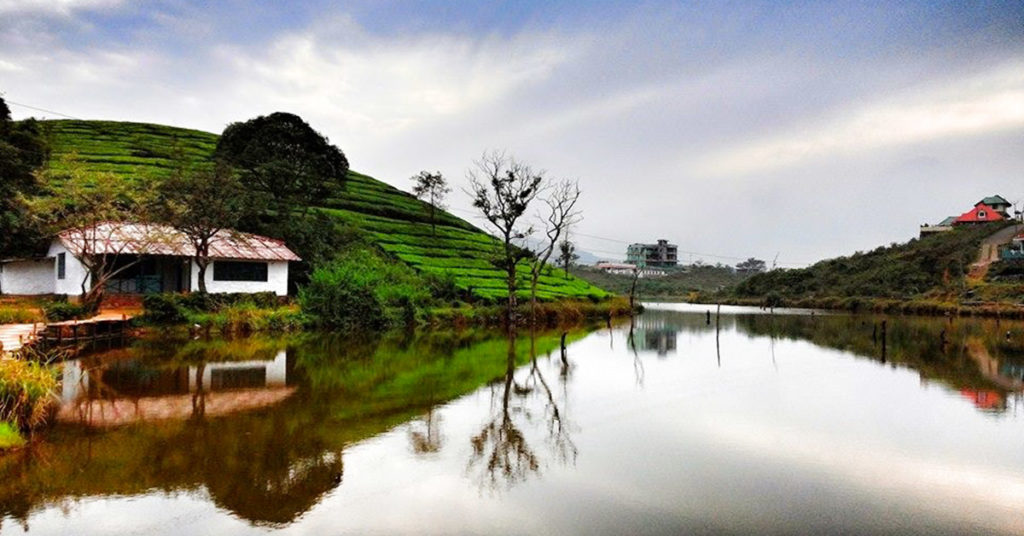 6. Nature lover's paradise is Vagamon: Kurisumala, Thangal, and Murugan are three majestic hills surrounding Vagamon. Step down here, and you will feel completely disconnected with the outer world. Take the nature trail when in Vagamon, watch elephant bathe in water bodies and try taming buffaloes to get some thrill. The adventure does not end here, tourists can also go for paragliding watching wonderful orchids, and pine forests unfold in front of their eyes. A summer destination, as between March to May, this place offers perfect ambience for those looking to spend a memorable vacation or honeymoon. Indulge in a traditional spa treatment to feel refreshed and rejuvenated. Click here to see 50+ awesome Kerala Trip itineraries.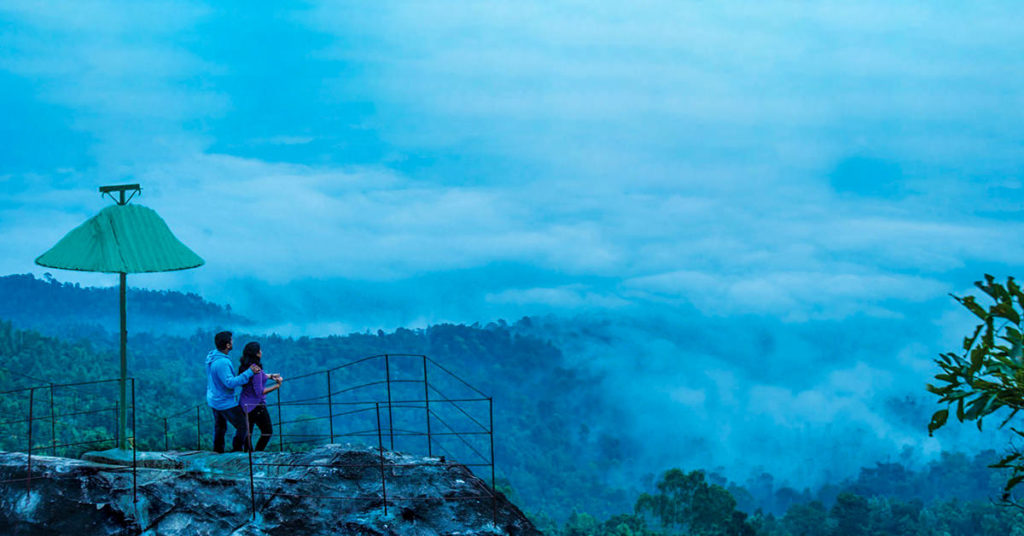 7. Of caves, waterfalls, hills at Wayanad: Grab some intimate moments at Wayanad that is surrounded by thick rainforest cover along with spice plantations and breath-taking waterfalls. Enjoy a laid-back picnic with your partner at Kuruva Island while sipping a freshly brewed coffee. There is more to this place, head to Edakkal Caves which is a rare site here. Don't forget to visit the Meenmutty Waterfalls and Chembra Peak where nature is at its best. October to May are the best months to plan a trip to this wonderland of Kerala. Can't wait for a romantic trip to Kerala? Call: +91 8882614414  or, Click Here to select your preferred itinerary.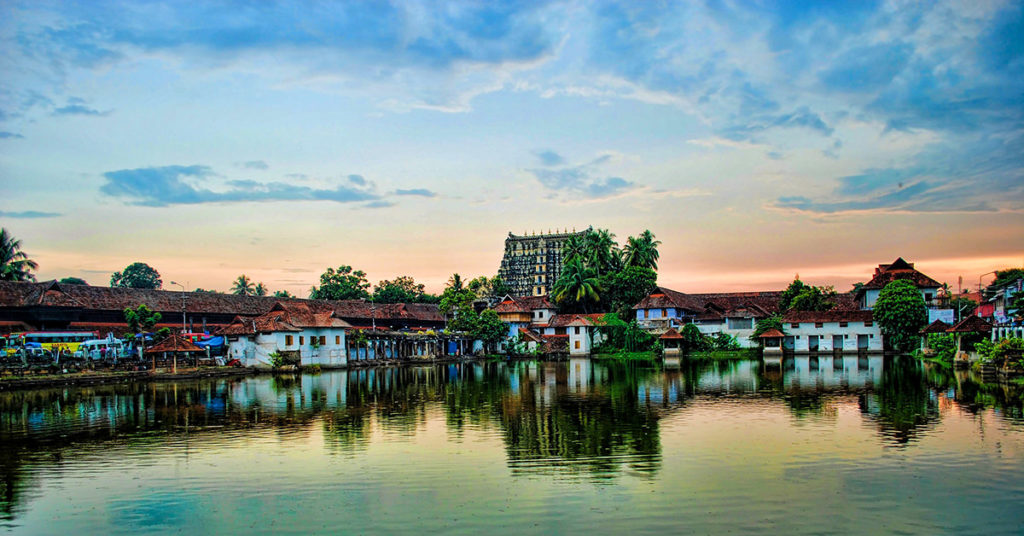 8. The capital city of Kerala – Trivandrum: Trivandrum, named after Lord Vishnu is famous for its Sree Padmanabha Swamy Temple, an architectural embodiment and one of India's most sacrosanct religious places of pilgrimage. With the Arabian Sea to its West and Tamil Nadu to its East, this capital city brings in all the beauty of Kerala in one place. There are historic landmarks, wooded highlands, cultural extravaganza and stunning beaches to revel in. Other places for tourist attraction include Valiathura Beach, Padmanabhaswamy Temple, and Kowdiar Palace. October to March would be a good time to visit Trivandrum. Look for your dream Kerala Tour here.
So honeymooners, if you still have not decided on a destination, chalk out a holiday plan to Kerala. The God's own country will not disappoint you. Spending time here will definitely increase love quotient. Nature here blesses one and all, so come to the land of backwaters and lovely green hills to pen tales of love and togetherness.
Header Image Source: Camrin Films (Inframe: Jithin & Nimmy).
Know someone getting married? Help him/her to get the best Kerala Honeymoon packages on Tripshelf, Click Here.